How to receive trading alerts on the mobile phone?
Trading alerts are automatic notifications that notify you by phone or email once the predefined criteria in your trading system are reached.
In this article, we will show you how to configure these alerts in 2 steps:
Step 1 - You activate the type of alert you wish to receive in the configuration page of your trading system:

Step 2 - You configure your MetaTrader platform to allow notifications to be sent to smartphones/tablets:
To start, you need to open the MetaTrader options window, for that click on Tools and then on Options (or Ctrl+O).

On this window, you go to the "Notification" tab and check the box "Enable Push Notifications". Then you have to enter your MetaQuotes ID which is on the MT4 of your smartphone.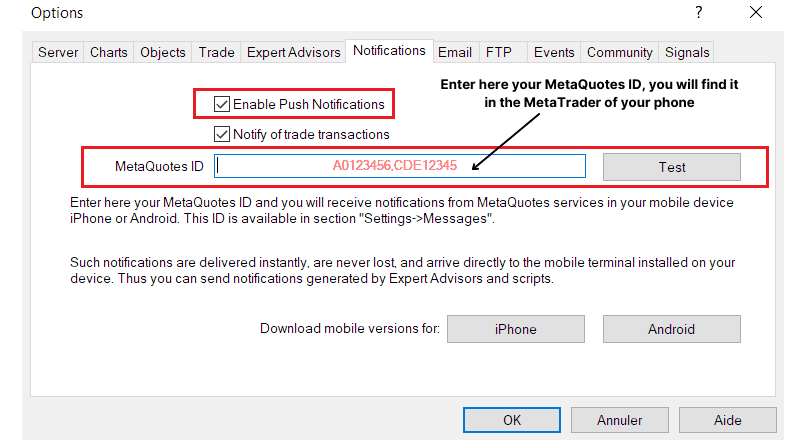 To find your MetaQuotes ID, open your mobile terminal and go to Settings -> Messages. This page in the terminal for iPhone looks as follows: